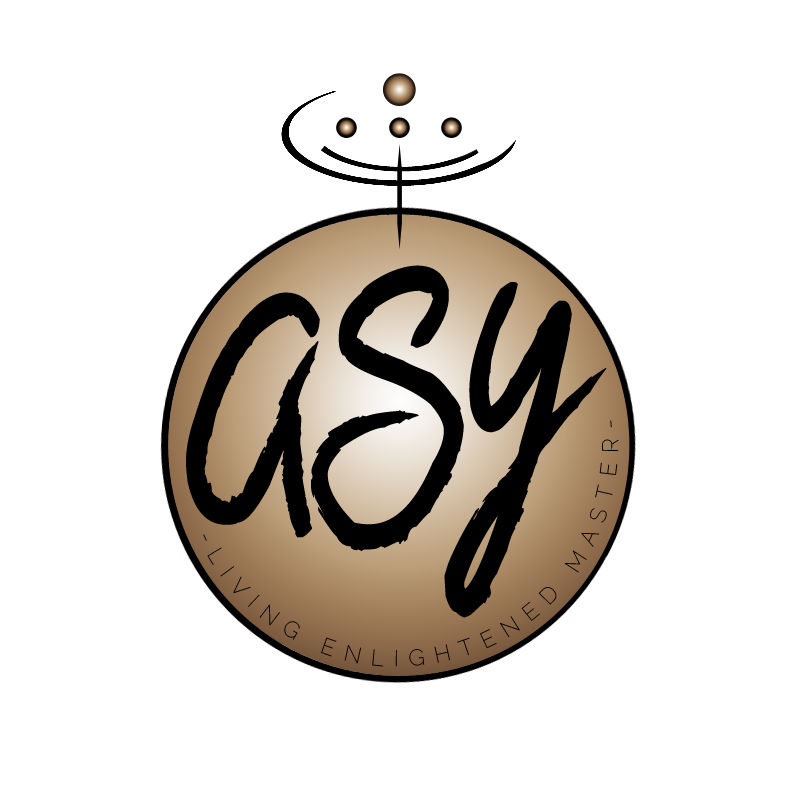 ABOUT
ACHARYA SHREE YOGEESH
JAI SIDDHATMA! Welcome to 's official website. You have arrived at a place that can help you grow in many ways. You are here because you want to find the truth, discover who you really are, find guidance, learn how you can master yourself, learn how to become enlightened, learn how to awaken and purify your soul, or simply learn how you can achieve total freedom. For years, Acharya Shree Yogeesh has helped many souls fully transform by providing a practical system that can truly change your life and the direction of your soul.
Acharya Shree is an inspiring and revolutionary spiritual leader, humanitarian, non-violence advocate, and author. He has dedicated his life to helping guide hundreds of thousands of truth-seekers and spiritual practitioners worldwide advance on their spiritual journey of self-improvement and self-realization.
Acharya Shree's mission is to spread the universal teachings of non-violence, vegetarianism, oneness, and total transformation. He firmly promotes that if you change yourself, you have changed the world.
ACHARYA SHREE'S
GLOBAL HUMANITARIAN & SPIRITUAL EFFORTS
Acharya Shree is the founder of Siddhayatan Tirth & Ashram, Siddhayatan Spiritual Retreat, International Society of Human Unity, Siddhayatan Animal Sanctuary, Yogeesh Ashram International, Yogeesh Ashram, Acharya Yogeesh Primary & Higher Secondary School, Stopping Traffic, and Siddhayatan Mandir Estonia. The missions of his national and international non-profit organizations serve to promote spiritual teachings, unify and uplift society, provide education for underprivileged children in India, eradicate sex-trafficking, and protect animals and all life.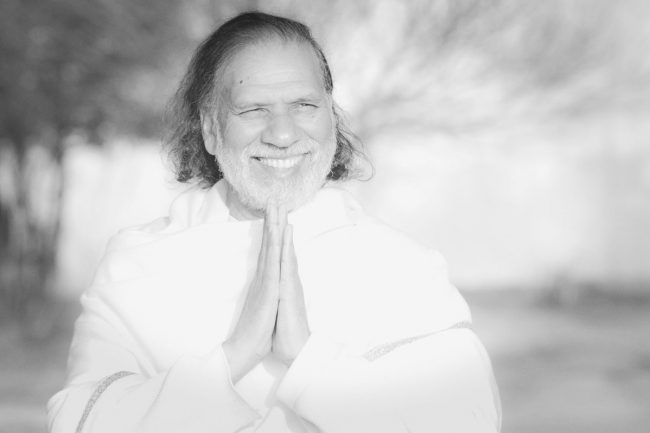 SPIRITUAL RETREAT, PILGRIMAGE SITE, MONASTERY & ASHRAM
Acharya Shree established Siddhayatan Tirth and Spiritual Retreat in 2008 near Dallas, Texas. Siddhayatan Tirth is the largest Jain-Hindu ashram outside of India with over 250 acres of rolling hills, prairies, forests, ponds, and a meditation park. Operating as a spiritual hub, visitors, guests, and students have the opportunity to meditate in a peaceful and high-energy environment, participate in retreats, live or volunteer at the ashram, attend spiritual lectures, connect with the monks and nuns of the monastery, eat vegetarian food, and focus on themselves to grow spiritually. If you would like to visit click here.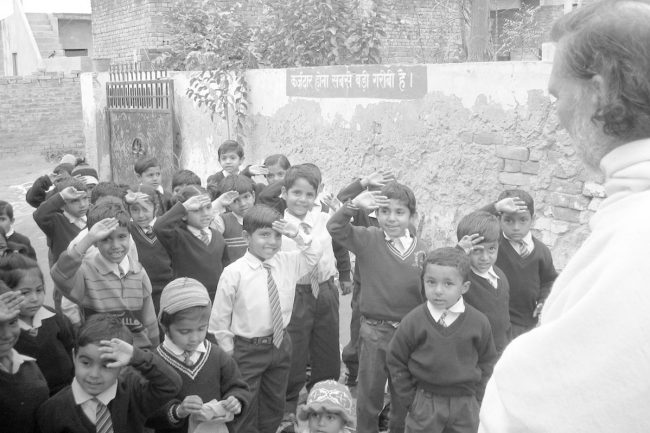 ERADICATING MODERN-DAY SLAVERY
Acharya Shree is the founder of , an organization committed to raising awareness and combating human trafficking globally. He is also the visionary and Executive Producer of the multi-award-winning documentary Stopping Traffic: The Movement to End Sex-Trafficking as well as the upcoming film project Stopping Traffic 2: Surviving Sex-Trafficking. Both films raise awareness about sex-trafficking and inspire the viewers to get involved in the fight against trafficking as well as helping survivors with resources, education, empowerment, and healing. His monks are in the frontlines educating communities and helping survivors. If you would like to support his efforts to eradicate slavery please click here.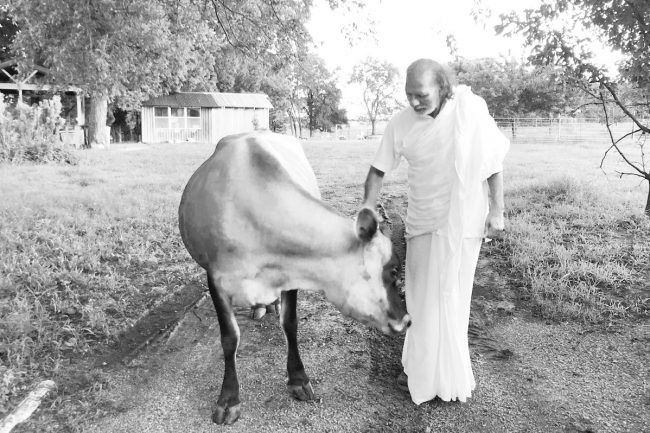 INTERNATIONAL SPIRITUAL WORK
Acharya Shree is the founder of in Delhi, India, in Riverside California, in Windom, TX and in Tallinn, Estonia. With a global student base, Acharya Shree travels to his different centers to connect with his students and help them advance spiritually. On occasion, he takes students on international pilgrimages to sacred locations around the world. His global footprint includes the teachings of non-violence, soul awakening, self-realization, and transformation. Become a dedicated student, disciple or a monk under the guidance of Acharya Shree, click here.
INSPIRATIONAL
Acharya Shree embodies non-violence, compassion, love, and the highest states of consciousness — a true role model of inspiration. His teachings have helped countless people transform their lives by helping spiritual seekers find their truth and their purpose, discover inner peace, live a non-violent and healthy lifestyle, transform, and provide a safe path towards freedom. Acharya Shree is synonymous of spiritual enlightenment and liberation – his teachings help remove the ego, hatred, greediness, illusion, jealousy, anger, and violence. To connect with his teachings, watch his YouTube channel, listen to his podcast, study his books, or meet him in person at Siddhayatan Spiritual Retreat.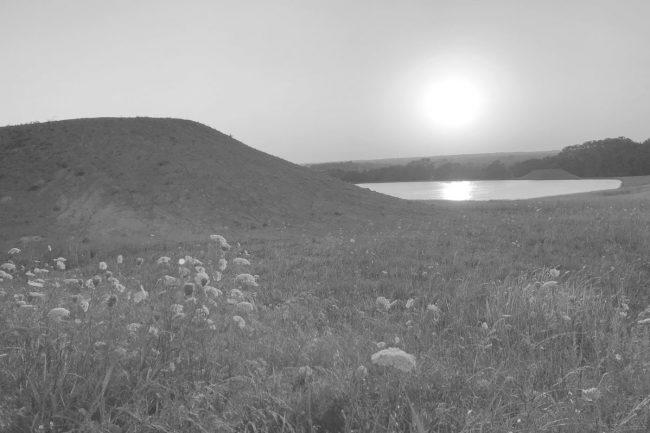 EDUCATION FOR CHILDREN
Acharya Shree established the in 2005 to help underprivileged and vulnerable children in the village of Haldri in Haryana, India have access to quality education. He believes that education is an essential tool to help children have a brighter future. Since the school started, over 1000 children have attended with the majority of them graduating and attending college. If you would like to support the continued development of the school please click here.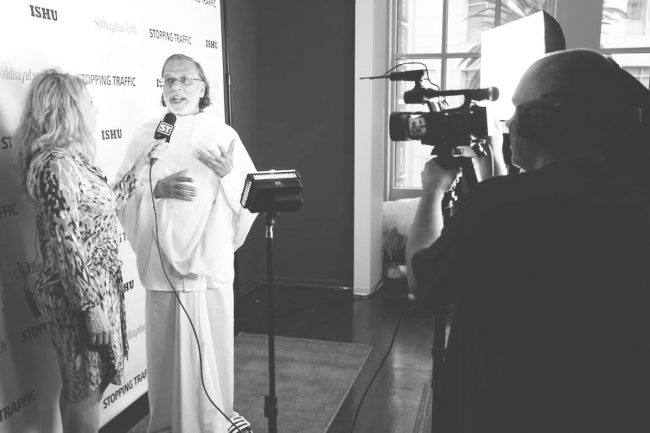 ANIMAL RESCUE AND SANCTUARY
Acharya Shree is the founder of . Currently, the sanctuary provides the space for a private rescue to house over 80 farm animals at Siddhayatan Tirth. Acharya Shree's vision is to provide a permanent sacred home and shelter for rescued, neglected, abused, or unwanted animals. Not only will the sanctuary benefit the animals to live a higher quality life surrounded by love and spirituality, but it will operate as a therapeutic space for children and adults who heal through nature and animals. If you would like to support this project to save, rescue, and rehabilitate animals please click here.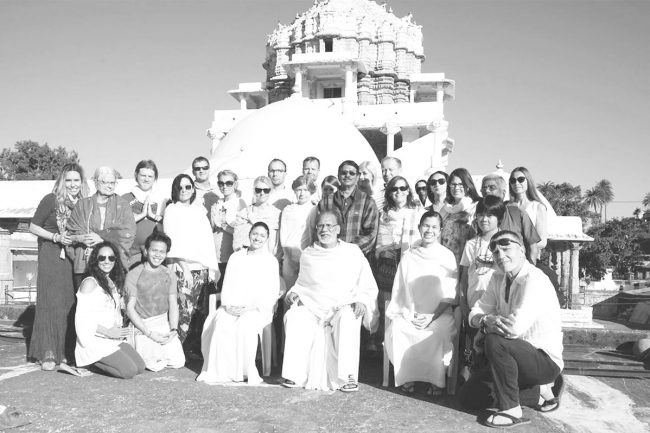 ACHARYA SHREE'S
TEACHINGS FOR THE SOUL
As a living enlightened master of this era, Acharya Shree Yogeesh focuses on helping souls awaken through many ancient and forgotten teachings from the Samanic tradition, the Arhat system, and the Yogic system. His teachings focus solely on spirituality, which helps people transform their lower qualities such as greed, ego, hate, violence, and deceitfulness and sets them free from illusion, ignorance, darkness, pain, suffering, and all karma. Acharya Shree's teachings are purely spiritual, non-religious in nature, and can help any seeker transform their lives.
NON-VIOLENCE
The first step of the spiritual path is non-violence. Understanding non-violence is key to expand your soul's love, compassion, and consciousness.
LIBERATION
Your soul yearns freedom. Learn how to free yourself from all heaviness, chains, fears, insecurities, and most importantly karma.
SOUL AWAKENING
The soul has been sleeping for too long and the soul needs to awaken in order to realize the truth. 
TRANSFORMATION
 Transformation can set you on the virtuous path and help you transform all lower qualities into higher qualities.
ENLIGHTENMENT
There are many levels of consciousness and when a person puts forth all efforts they can achieve the highest state of consciousness or highest state of being.
KARMA
The spiritual practitioner's goal is to burn all the karma. Learn what karma is, how it is holding you back, and how you can dissolve it in order to achieve eternal bliss.
learning
SOURCES OF LEARNING
HOW TO LEARN FROM ACHARYA SHREE
If you are a Truth Seeker and are eager to discover and explore the truth about life, your existence, your purpose, and the mystery behind it all, then it is important to study under a living enlightened master, such as Acharya Shree Yogeesh. Acharya Shree's teachings are simple, beautiful, challenging, and most importantly they are paving the road for those souls ready to free themselves. Click below to start learning.
learning
ONLINE SPIRITUAL COMMUNITY
CONNECT WITH ACHARYA SHREE
Join us on social media to continue the conversation. Feel free to interact on all platforms by sharing, reacting, and commenting.
INSTAGRAM
INSPIRATION FOR YOUR PATH